Castle Orange
Pawn Forge – Master the Pawn Level !!

SeaTac United is providing this camp for those in our chess programs that watch 100% of the Pawn Level videos. The Pawn Forge will provide review of the concepts from videos and a chance to take the mastery test. Those passing will attain Pawn Level Mastery, and will enjoy more success at Quads and Tournaments.

Limited to 20 students, so register today!!

Requirements

   1. Enrolled in our Castle Orange Program (after school chess)

   2. Watched 100% of the Pawn Level videos (you can apply before completing all the videos – we will confirm video completion before the camp begins)

Dates: Dec 18-22

Times: 9am-12pm, full day care (6am-6pm) is available through SeaTac Parks and Rec at 206.973.4680.

Ages: K-12 Cost: $50 (scholarships available, everyone plays)

Instructor: Chess4Life

Parents:

Please be involved with your player, ensuring they watch all of the videos with the intent of learning the material.  These are important items to complete thoughtfully so we can give our kids the best chance possible to pass the test on Friday and attain Pawn Level Mastery.

Drop of and Pickup: at at the North Side door with the sign reading: "SeaTac Activity Room".  Parents must come into sign in and sign out their child, no curbside service.
Castle Orange is our chess program for kids.  Chess instruction has been shown to have a positive effects on students to include higher math (18.6%) and reading (11.2%) scores.  Students become more interested in learning and they have a more positive self image.  We can't wait to see our kids start walking on this path of youth development.
2017/18 School Year: 
Grades 1-6

Bow Lake, T/Th,  3:45pm
Bow Lake, T/Th,   5:00pm
Hilltop, T/Th, 3:15pm
Madrona (T/Th) at 3:15pm
McMicken (T/Th) at 3:15pm

Grades 7-12

Tyee HS Rm 921 Wed 2:10pm
Other Events:
Quads (1 Thursday per month): Players from all schools meet for Quads on Thursdays (schedule will be posted).  Quads are a mini tournament where players are grouped by their chess rating (not age) in groups of four.  Players play each other player in their group.  The player with the most points in their quad at the end of the night wins a trophy.  We will also continue our Chess Challenge Testing during the
State Qualifying Tournaments: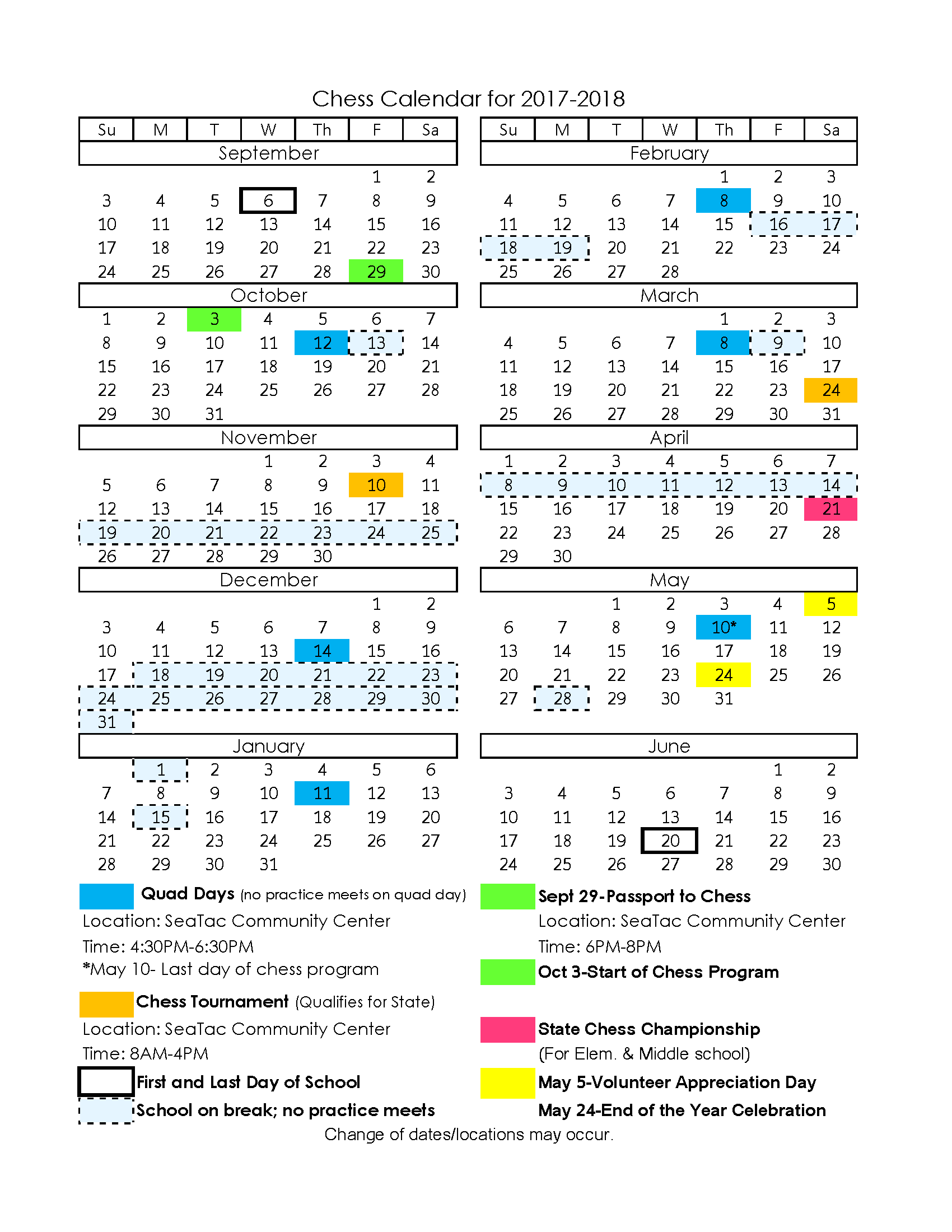 .